1. Carrie Underwood
In 2020, Carrie Underwood showed off her toned legs in this dramatic, sequinned gown which was complete with a BDSM-inspired thigh slit featuring three black buckles. We've never seen a look like this paired with puffy sleeves and sequin, but the mish-mash of aesthetics is so glorious, we're hoping she wears it a second time.
2. Kelsea Ballerini
We fell head over heels for Kelsea Ballerini in this Raisa Vanessa dress from 2020. Like the best country stars, she rocked the sparkle with a little country, and a little rock'n' roll. Cowboy boots pair with a uniquely interpreted animal print dress and some draped sequins. Blondes really do look amazing in red!
3. Nicole Kidman
This A-list actress always shows out in her finest garb to support her husband Keith Urban. This look is rocker chic with a dose of elegance and a little boudoir inspiration. The plunging neckline and lace aspects give off a lingerie vibe, while the billowing sleeves and ribbon-wrapped heels provide a more memorable outfit.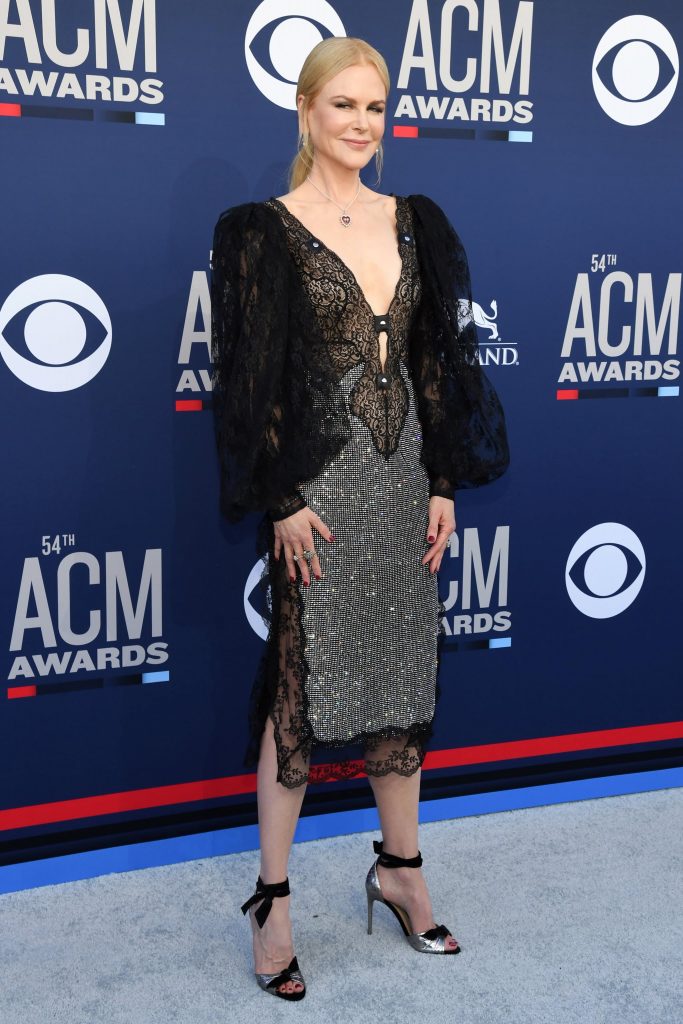 4. Kacey Musgraves
We've never seen a hippie-inspired suit like this before! Kacey Musgraves looked like a straight-up mermaid goddess when she wore this Christian Cowan suit back in 2019. Bellbottoms and matching billowing sleeves were worn in a daring topless rendition, with an open jacket.