Salma Hayek had the right idea on how to usher in the new year, spending her days relaxing with family on a beautiful ski vacation.
She kicked off the year with a photograph of herself from their vacation home, sipping on her morning drink while resting on the couch.
The actress appeared completely fresh-faced, allowing her radiant beauty to shine, while the snow-capped mountains behind her certainly added to the appeal.
"Good morning 2023," she penned alongside her snap. "Happy new year to all of you wonderful people, thank you for sharing your love, making me feel supported and many times making me laugh.
"I always learn from all of you and I hope many blessings come your way in this new adventure."
Many shared their own wishes for Salma, including Sir Anthony Hopkins, who also commented: "Happy New Year. We love you."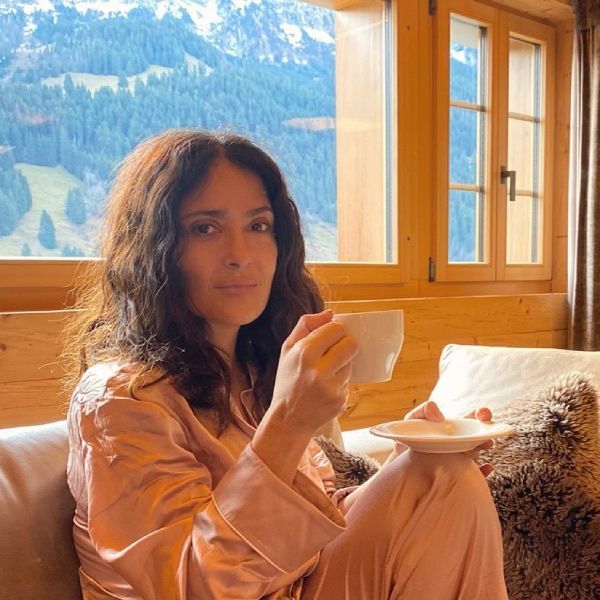 A fan wrote: "Beautiful and smart as usual, thank you Salma!" while another gushed: "I don't think it's possible for you to take a bad picture," with a slew of flame emojis.
The Oscar-nominated star recently gave her followers a peek at her vacation with a photograph of herself on a ski lift with her daughter Valentina and her two step-sons with husband François-Henri Pinault, his namesake François and Augustin James.
The Hollywood star sported a fresh face once again while in her ski suit – although Valentina clearly stole the show there, peeking out from behind her metallic puffer jacket, ready to get one more ski session in before kicking off the new year and new beginnings.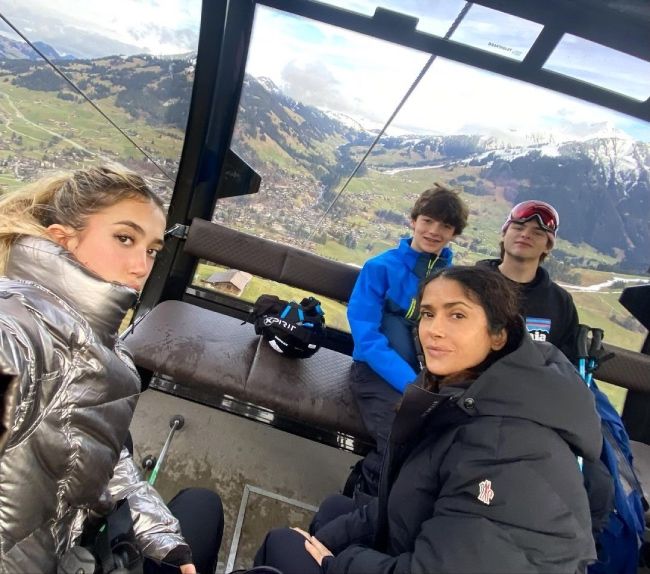 "Looking for snow," Salma captioned the photograph, and fans loved seeing the group together and embarking on adventure as one simply commented: "Beautiful," while many others shared their thoughts on where the family could head for a snow-filled day.