Lindsay Lohan has the answers to the questions of a teenage drama queen.
The Freaky Friday actress took a trip down memory lane in a new TikTok, by having a conversation with her younger self.
In the Jan. 7 TikTok video captioned, "Conversations with Little Me," Lindsay showed photos from her childhood each paired with a question that perhaps her younger self would ask herself now if had the chance.
The first question up? Childhood Lindsay asked, "Do I like my red hair?"
To which adult Lindsay replied, "Yes, I love my red hair!"
On the topic of whether or not she is fond of her freckles, the 36-year-old had a touching message to share: "They used to make me uncomfortable as a kid but now I realize how beautiful they are."
Other questions included asking if adult Lindsay still dances, is still silly and still likes to dress up—the answer is yes to all three.
But the curiosity from her kid self did not stop there. Taking the time to address inquiries about her family life, Lindsay also answered the query, "Am I still close with my siblings?"
She noted, "We are best friends! We love to laugh and spend time together." Lindsay paired the message with a photo of herself, her brothers Mike, 35, and Cody, 26, and sister Aliana, 29.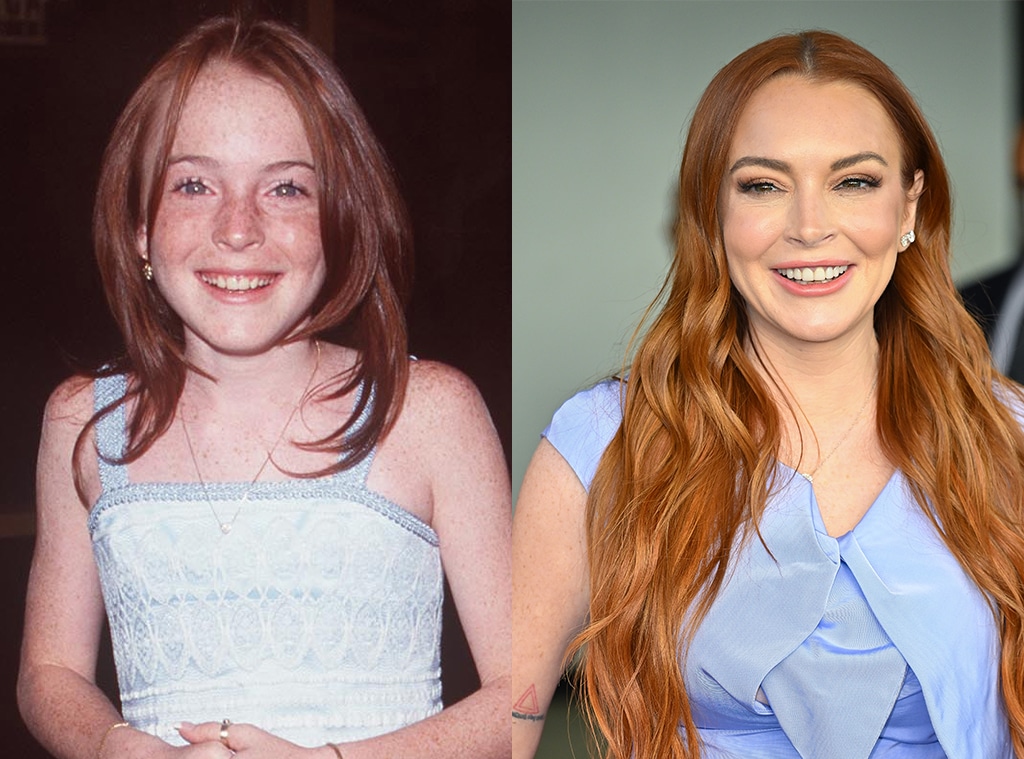 Finishing the segment off, younger Lindsay asked "Am I still smiling?" Indeed, the actress made it clear that she has plenty to grin about, including her spouse Bader Shammas.
"Life is beautiful," she wrote. "I am so grateful for my husband, family & everything life brings!"