"Miss Congeniality." What a blessing. The action-comedy flick tells the story of Gracie Hart, an FBI agent who's not quite in tune with her feminine side. Hart, played by Sandra Bullock, is forced to soften her tough exterior, go outside her comfort zone, and put on lots and lots of makeup when she's asked to infiltrate the Miss United States beauty pageant in order to prevent an attack by a terrorist, known as The Citizen. There's sarcasm, guns, gowns, and plenty of bikini shots, but, perhaps what fans love most about "Miss Congeniality" is the movie's heart. Because, at the end of the day, it's a movie about friendship, kindness, and being true to yourself.
"Miss Congeniality" was released in December of 2000, as per E! News, making it nearly 21 years old as of this writing. It can almost legally buy beer! What have the movie's stars been up to since saving the beauty pageant — wait, no — scholarship program? How have the years treated them? Here's what the cast of "Miss Congeniality" looks like now.
Sandra Bullock is just as fabulous as ever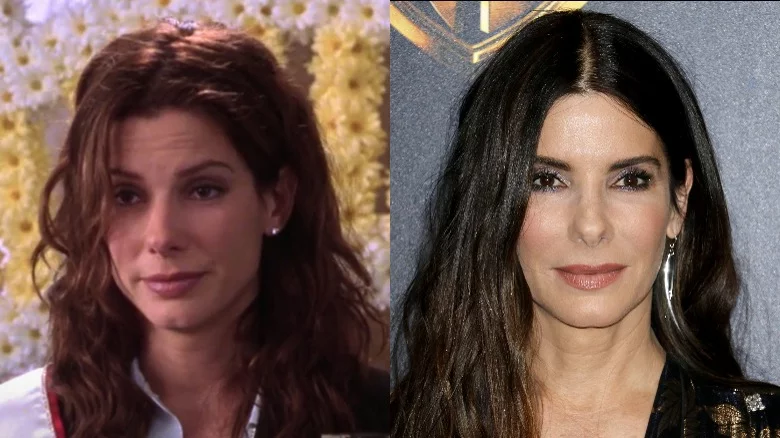 Sandra Bullock famously starred in "Miss Congeniality" as FBI Agent Gracie Hart. She not only brought her stunning good looks to the role, but she also contributed her incredible comedic timing and, surprisingly, her stunt skills. According to an interview the movie's director Donald Petrie did with E! News, Bullock did all her own stunts in the movie, even earning "more than a few bruises and sore muscles from shooting that wrestling match," Petrie added.
Since winning Miss Congeniality at the Miss United States pageant, Bullock's been very, very busy. The actress has continued to have a stellar career, starring in hits like "The Proposal," "The Blind Side," and "Bird Box," as per IMDb. As reported by Collider, Bullock replaced Lady Gaga in the action flick "Bullet Train." She will be starring opposite Brad Pitt as the movie's lead female role. Oh, and in case anyone was wondering, Bullock is just as stunning as when she danced dressed like the Statue of Liberty in "Miss Congeniality."
Benjamin Bratt is happily married and still handsome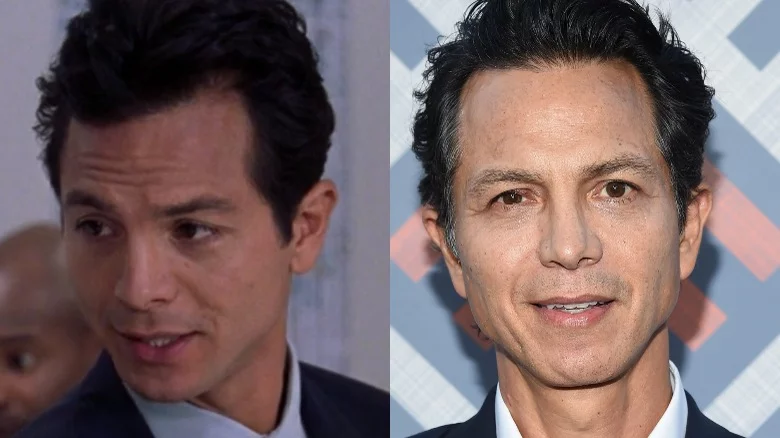 Benjamin Bratt played the oh-so-charming Eric Matthews in "Miss Congeniality," according to IMDb. But, according to E! News, the role almost went to Matt Dillon. In the end, Bratt won out because, as director Donald Petrie revealed, he always had "chemistry" with co-star Sandra Bullock — which fans could really see, from the movie's famous wrestling scene to their long-awaited kiss at the end of the story. Since "Miss Congeniality," Bratt's been gathering big credits from "The Andromeda Strain" and "Law and Order" on TV, to "Doctor Strange" and "Coco" on the big screen, as per IMDb.
Bratt's also been successful in love. As reported by People, the actor has a wonderful marriage with actress Talisa Soto. "We're going on our eighth year of our marriage," the star revealed to the publication in December of 2020, "and it feels like six months because we're so aligned." Don't worry fans, Bratt is just as dashing now as he was when he played Agent Eric Matthews.
Heather Burns and her brown hair still celebrate April 25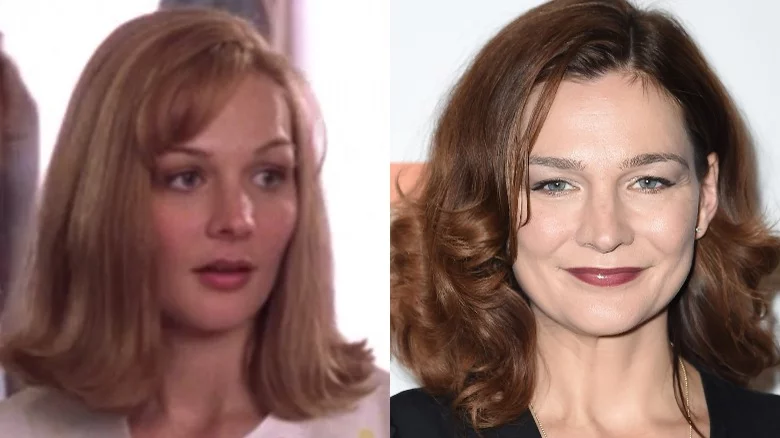 Though she's had many roles since, Heather Burns is perhaps most famous for playing Cheryl, AKA Miss Rhode Island, in "Miss Congeniality," according to IMDb. Burns was all smiles, blonde hair, and heartwarming naïveté in the movie, endearing fan after fan with her kindness. Her questionable intelligence was also very entertaining. In the movie, Burns' character is asked a question about the "perfect date." Misunderstanding, she goes on to describe a calendar date — April 25 — as opposed to a romantic date.
And, to this day, the actress still celebrates April 25th. "I love it. It seems to each year get a little bigger, even," Burns told E! News, about the buzz that comes with the unofficial "Miss Congeniality" day. "And it's such a nice day for me because people come out of the woodwork sending me memes and things. And I go around town … people give me free coffee and, you know, it's just everyone's kind of happy to see me on that day."
Candice Bergen is starring in a new movie with Meryl Streep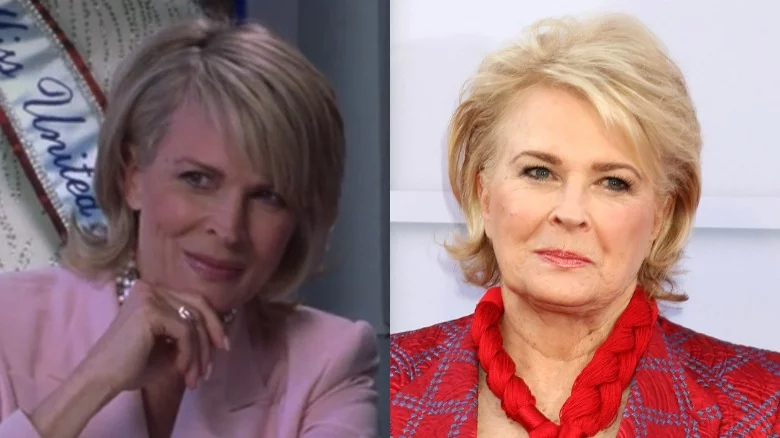 Candice Bergen is another member of cinema royalty who gifted fans an appearance in "Miss Congeniality." The beautiful blonde has been a Hollywood mainstay since she was little. According to The New York Times, Bergen's family frequently hosted parties attended by the likes of Fred Astaire, the Reagans, and Rex Harrison. But, beyond the simple power of the Bergen name, the actress herself is quite powerful. In fact, Bergen's character in "Miss Congeniality," Kathy Morningside, turns out to be a criminal mastermind who orchestrated the entire plot to attack the pageant.
With her "Miss Congeniality" days behind her, Bergen's been keeping busy with big movies and TV shows, like "Sweet Home Alabama," "Sех and the City," "Boston Legal," and "Bride Wars," as per IMDb. The New York Times also reported Bergen is starring in an HBO movie with Meryl Streep, called "Let Them All Talk" — a sassy film about a group of older women who go on a cruise.
Melissa De Sousa is raking in the TV credits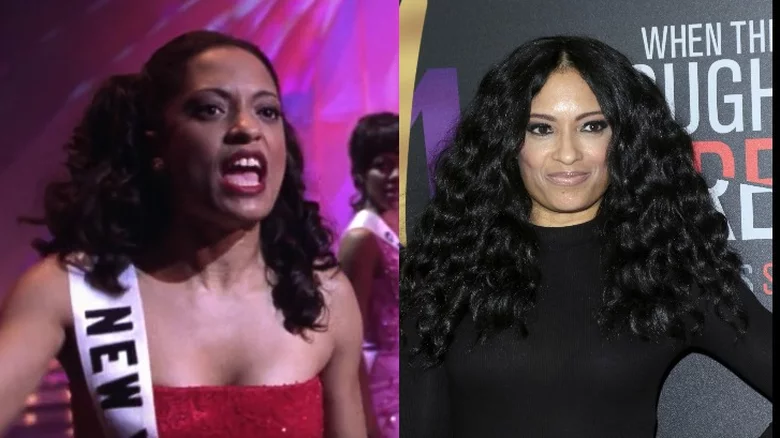 "Miss Congeniality" has a lot of memorable moments, from Sandra Bullock "gliding" through the streets of New York to Heather Burns doing a "sеху" dance with fiery batons. But, perhaps one of the most memorable moments — and also maybe the most unexpected — was when Miss New York, played by Melissa De Sousa, interrupts the pageant telecast to shout out to all the lesbians who might have beauty queen dreams just like she did. Entertaining and a good point!
De Sousa now seems to favor acting in lieu of the activist lifestyle her "Miss Congeniality" character would have preferred. According to her IMDb page, the actress is raking in the credits, especially on TV. She's appeared in tons of big shows, like "Second Time Around," "One on One," "Criminal Minds," and "Shameless." Most recently De Sousa played Chief Ana Lopez in the CW show, "Black Lightning."
Wendy Raquel Robinson is thriving after surviving a house fire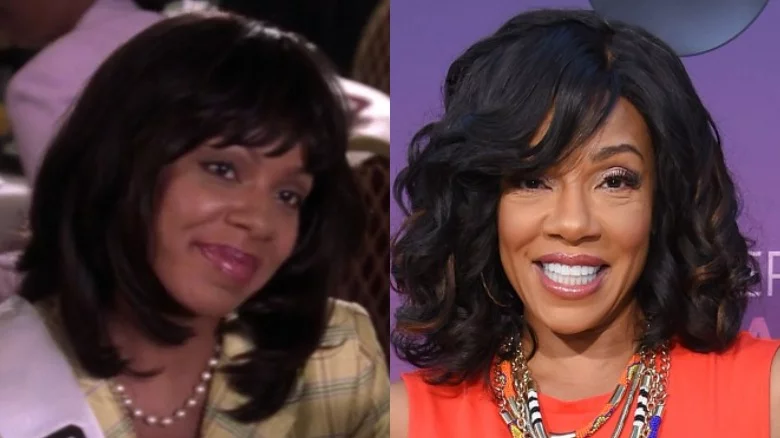 Wendy Raquel Robinson brought the opera-singing, self-confident Miss California to life in "Miss Congeniality." As per IMDb, the actress has been very busy since leaving the Miss United States pageant. She's been on TV shows, like "Grey's Anatomy," "The Proud Family," and "Family Guy," as well as in big movie hits, like Disney's "The Descendants." Recently, Robinson's made headlines for her work in the popular Netflix series "Dear White People," as well as the yet-unreleased "The Game."
But Robinson's post-"Miss Congeniality" life hasn't been all good news. According to "Black & Magazine," the actress lost her home in a dramatic fire in 2007. "It destroyed so many things I cherished. It uprooted my entire life," she told the publication. "I lost my dog and I lost her car. Photos. Archival items from my career. Some of those things you cannot replace." But, since then, she's gotten back on her feet and even found a new secret to life: balance. "Balance is so important," Robinson emphasized in an episode of "Girlfriends Check In" on OWN, "Work/life balance."
Deirdre Quinn's red hair is on display on her lifestyle blog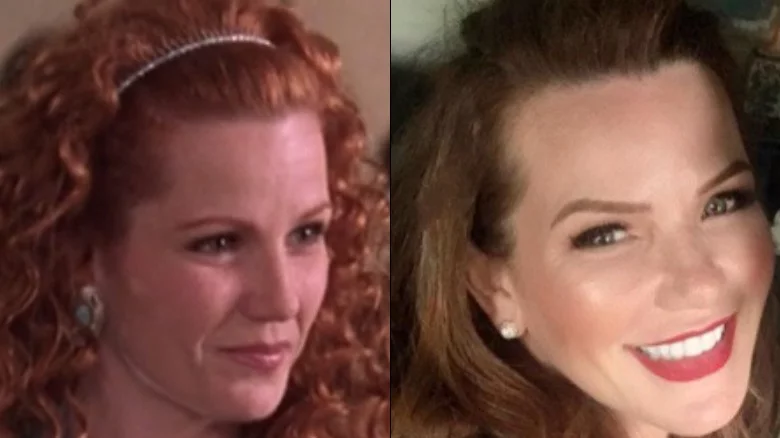 The fictitious Miss United States pageant from "Miss Congeniality" takes place in San Antonio, Texas. So, it makes sense that Miss Texas is one of the contestants highlighted in the movie. It makes even more sense that the film cast actress Deirdre Quinn for the role as, with her flame-red hair, it's nearly impossible for the beauty not to stand out. And, stand out, she did! Quinn had several memorable moments in "Miss Congeniality," including passing lots of gossip and bravely taking a punch from Sandra Bullock during the film's penultimate scene.
But, acting has taken a bit of a backseat in Quinn's life since "Miss Congeniality." As per her IMDb page, she only appeared in seven projects after the movie, and completely stepped out of the acting business after her last role in 2008. Instead, Quinn is running a blog, called The Blue Bird, that focuses on "Motherhood, Decorating, Renovation, Photography, Food, Entertaining, DIY projects … tending to my NEST."
Steve Monroe is a psychotherapist, but still has red hair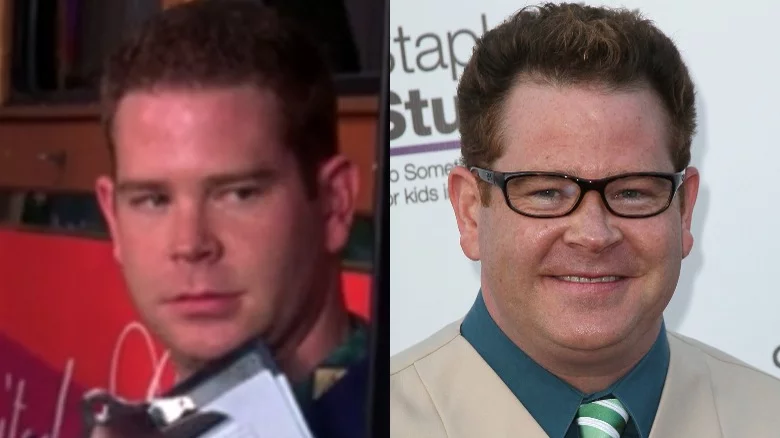 Every good movie needs a bumbling henchman. Actor Steve Monroe filled that need well in "Miss Congeniality" as Frank Tobin, the ne'er-do-well son of Kathy Morningside, who helps his mother build and plant the bomb intended for the winner of the Miss United States pageant. Luckily, Sandra Bullock and Benjamin Bratt's characters stop him just in time! Monroe's been very busy since then, collecting over 50 credits in both film and television, according to IMDb. Most notably, the actor appeared in the TV show, "Crazy Ex-Girlfriend," and the Carey Mulligan-led smash, "Promising Young Woman."
Aside from his acting success, Monroe is also a practicing psychotherapist. As per his website bio, he earned a master of science degree in marriage and family therapy from the University of Phoenix and has "been in ​​private practice since 2016, providing therapy for a wide spectrum of individuals, couples, children and families." And, don't worry, he still has that red hair.
John DiResta grew a big beard and is doing stand-up comedy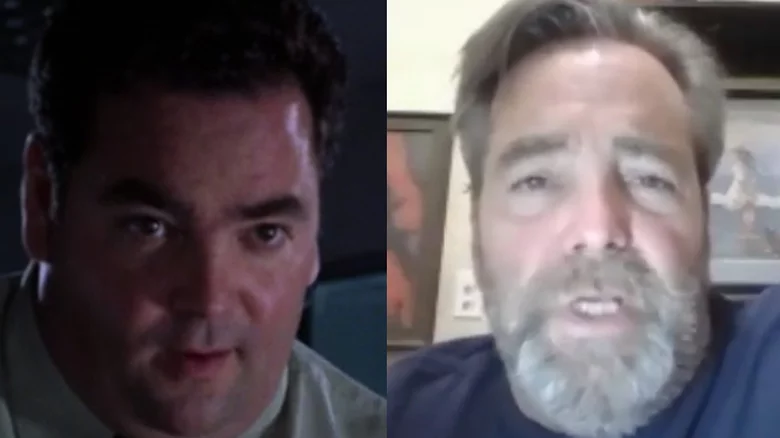 Long before he appeared in "Miss Congeniality" as Agent Clonsky of the FBI, as per IMDb, John DiResta was an officer with the New York Police Department. According to Laugh Factory, DiResta worked for the New York City Transit Police for 12 years before he began doing stand-up comedy. ​​The website also reported that his one-man show, "BEAT: A Subway Cop's Comedy," was so successful that it got him a development deal with ABC, which, in turn, led to him playing Agent Clonsky in both "Miss Congeniality" and "Miss Congeniality 2: Armed and Fabulous."
Since then, DiResta's made a name for himself on the screen and the comedy stage. His IMDb page lists credits like "How to Lose a Guy in 10 Days" and "Malcolm in the Middle," as well as several appearances in comedy specials, such as "Hammered with John and Jimmy DiResta." According to an interview he did with Pocket Party Podcast, the comedian is still doing standup, including some "Zoom comedy" during the COVID-19 pandemic.
Asia De Marcos helps other women look just as stunning as she does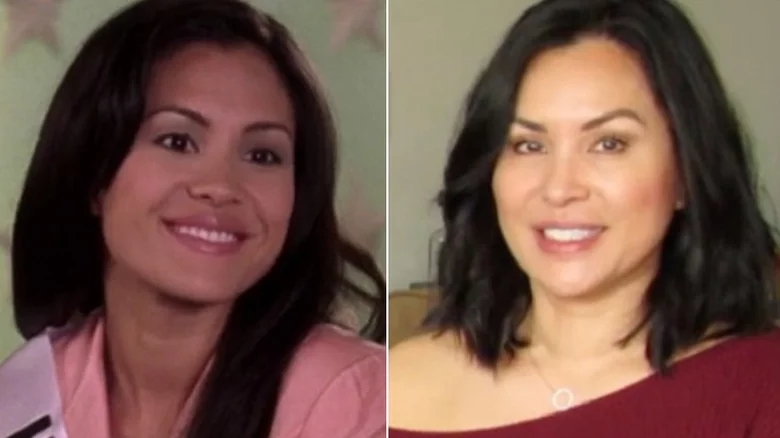 Unlike real-life American beauty pageants, the Miss United States beauty pageant in "Miss Congeniality" didn't actually have 50 contestants. According to an interview the movie's director, Donald Petrie, did with E! News, the movie only cast about 40 women. "In a wide shot, who is going to go, 'Hey, there aren't enough girls up there!'" Petrie explained. One of those 40 women was Miss Hawaii, played by actress Asia De Marcos. De Marcos had one feature moment in "Miss Congeniality" when, at the pageant welcome breakfast, Sandra Bullock's character breaks up a spat between Miss Hawaii and another contestant by making a joke about Hawaii using aloha for both "hello" and "goodbye."
In the years since "Miss Congeniality," De Marcos has had a few small roles in various film and TV projects, like "How I Met Your Mother," according to IMDb. As per an interview with Hans Hernke, De Marcos then pivoted into the beauty world with her business, Hollywood Beautiful, in which she has "celebrity clientele."
LeeAnne Locken and her famous long hair are stepping away from reality TV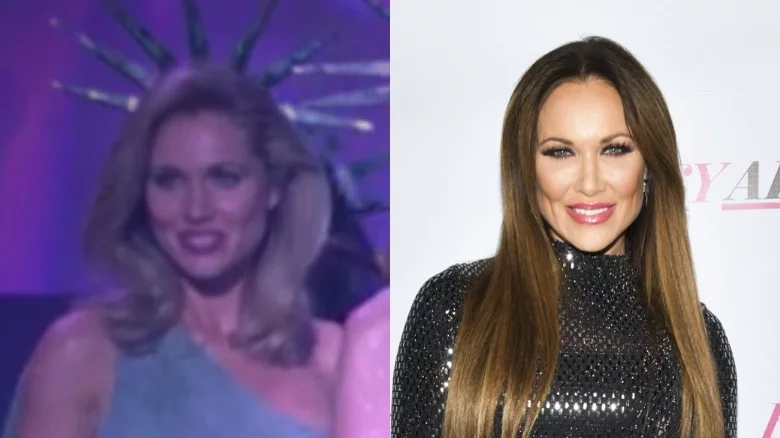 While LeeAnne Locken is famous for being on "The Real Housewives of Dallas," she actually had a small acting career before she made it big on reality TV. As per her IMDb page, Locken has 20 credits in film and TV, from "Inspector Mom" and "Lucky Red," to "Beyond the Farthest Star." She also had a small role as Miss Nebraska in "Miss Congeniality," popping on screen now and again with a lovely smile and perfectly coiffed blonde hair.
But, "Miss Congeniality" is in Locken's past, as is "The Real Housewives of Dallas." As per a statement obtained by People, the reality star "made the personal decision to step away from RHOD" in 2020 after four seasons of the show. She added that she's excited to spend more time with her family and friends, travel, and work and focus on philanthropy with her extra, no-camera time. "Thank you to everyone who has laughed and cried with me along the way," Locken finished. "It's been an amazing journey. There are so many exciting things on my horizon that I can't wait to share with you."